Home Grown - Scotch Creek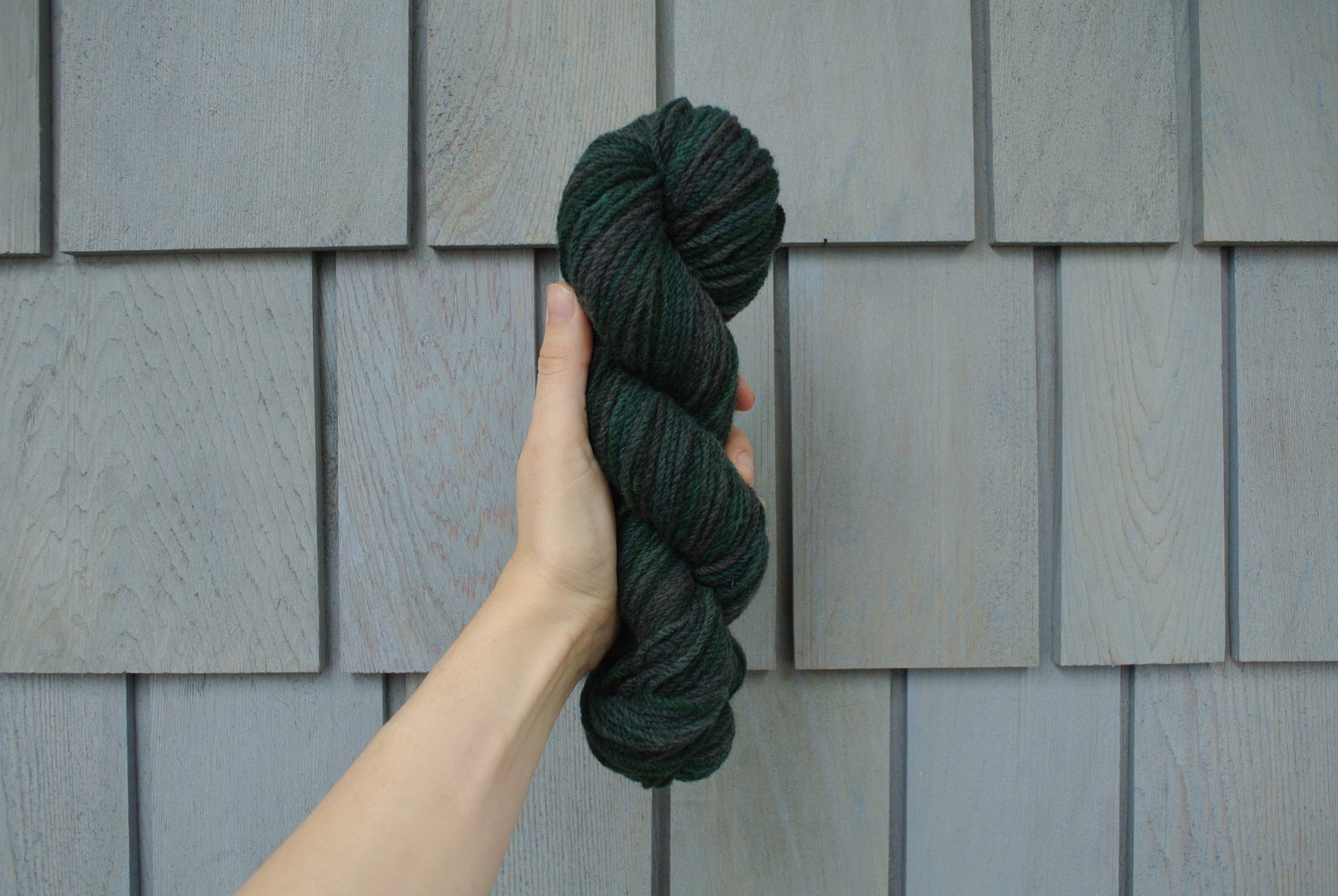 Home Grown - Scotch Creek
3 ply - Worsted Weight - Woollen Spun
157yds/144m per 56g
100% Canadian CVM/Romeldale
A yarn grown by sheep we raised ourselves and with the help of a few of our friends. Processed and milled locally, and dyed right here on our farm.
We purchased our flock of CVM sheep and moved to a 22 acre farm by Shuswap Lake in British Columbia Canada with a dream of producing our own yarns.
We were delighted to discover that a nearby farm was also raising CVM sheep and incorporated their fleeces into our yarns as well. Bruce Husband and Sonya Gregg's fleeces have won many prizes throughout the years and we are delighted to have them as our neighbour and their wool in our yarns!
After having worked with Custom Woollen Mills for many years while running our yarn store Knitopia, we decided to hand our treasured fleeces to over to them.
The mill uses spinning machines that produce true woollen spun yarns, creating the light bouncy hand expected from woollen spun yarns.
We believe in respecting the fibre and the land that produced it and use washing techniques that do not include harsh chemical agents. So you may find a little piece of grass in our yarns from time to time.
We feel much the same about this in our dye process and use low-impact fibre reactive acid dyes. We exhaust our dye baths with each dye lot to remove leftover dye particles from our waste water.
We hope that you will feel the love and consideration that went into this yarn as you make every stitch.
Please be advised these are dyed to order and orders will require approximately two weeks to be fulfilled. This is an annually released, small batch product, as our sheep are sheared once a year. So once it's gone for the year, it's gone until we receive our next batch from the mill! Our next batch is expected in April 2019